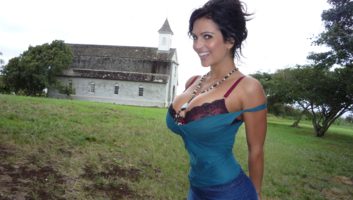 Denise-Milani.net


Also visit Carlotta Champagne!


Lavender Satin
Stairs
Lavender
Red Rocks fishing
Lesbo leather
Sundress upskirt
Valentines
Doggie Style
Denise Bookshelf Video
Bikini Rain
Candids
Terrace video
Good cop, pretty cop
Added some interview stuff
Crazy sexy lingerie
Denise is stunning in her pink dress
Added Diamond video
Greetings and Diamonds
Nipslip and Rachel pics
Lake Havasu, UFC
A g-string in public
Denise Milani news
Cleavage in the nurse costume
Incredibly sexy lace lingerie
Mmmm, Denise Milani Boobs (pics)
A sexy flower bikini video
Hot black lingerie in the bathroom
Pursuit of the nipples
Shh, don't tell anybody what we've added
Amazing silver sun video
Another interview plus Thai Bed
Video page with see-through stuff
Striptease in a red hat
Added a set that's called TEASE for a reason!
Denise strums the guitar in Hawaii
Added new Denise Milani interview section
Video of Denise in Lingerie at the Window
Denise Milani Sexy at Sunrise
Denise Crawls on the Beach
Between Those Thighs!
Denise Milani at Key West
Denise Demos a Cameltoe in a Bikini
Denise and friend Nadia
Lesbian Video added
Empty Pool Video page
Secretary Video page
wet t-shirt photos...
new Home Invasion Video
DaisyDukes page added
Rainshower Video page created
Added Black Dress Video page
---
Our Site Keywords
Our site is meant to be as compreshensive as possible. Some items you should be able to uncover through searching:
---
Denise was born in the Czech Republic. English is her second language, but many feel her accent is beautiful and exotic. She also speaks Italian, Polish, Russian, and German. She currently lives in Southern California. Her website was launched in 2007, and Denise is having a tremendous amount of fun updating it, interacting with her members, and doing photo and video shoots.
Denise is petite, she stands five feet four inches tall. She is known for her very curvy, fit body - her waist measures nineteen inches, her hips measure thirty-four inches, and her all-natural breasts are 34DDD. She wears a tiny "0" dress size, a size five shoe, and has hazel eyes.
She is a trained physical therapist, although she no longer practices due to devoting much herself full-time to her modelling career. She is very active, and most of the stuff she considers fun is centered not around organized sports, but simple fitness jaunts like swimming, running, roller-blading, ice-skating. And she loves to swim!
Denise loves helping others work on their websites.
---
Denise Milani Website Review
Although her fan base seems to be growing exponentially, Denise is still doing a great job keeping in touch with her members. She regularly posts to her online journal, giving fans a glimpse into her life, her thoughts, and her feelings. She does her best to personally answer all emails (she has asked us not to post her email address here).
She is in the process of adding another section where members can ask questions and she will answer in a public forum. When she works with her webmaster to post new videos and photosets, she usually includes comments about the shoot the reveal her down-to-earth, fun-loving, and often sensual personality.
Many model-specific websites are impersonal, offering just pics and/or vids with little (or usually NO) interaction with the model. Denise does a fantastic job avoiding this, and her website is highly recommended.
Denise recently upgraded her website so that she could offer high-definition movies of herself to her fans!
---
Up Close and Personal
Denise's popularity is soaring these days. She has upgraded her server to deal with the increased traffic to her website, and she seems to be travelling constantly. The number of photo and video shoots she tries to cram into oneweek is superhuman! But she loves to stay connected with her fans. Recent Denise Milani interviews:
June 10, 2008 - I always work really hard to stay in shape. There are more important things than just looks, I don't want anyone to think that I'm totally shallow, but I am after all a model. So I recently purchased another few pieces of fitness equipment for my gym at home. This is in my basement. It's nothing fancy, but it's very convenient. It's nice to be able to work out and burn a few calories without having to get in the car and drive somewhere. I added a few photos to my site of my new workout arrangement.
---
---
Visit Denise Milani's Website