Denise Milani Update
Denise is in fantastic shape these days, as seen in this photo of her in a sportsbra and activewear.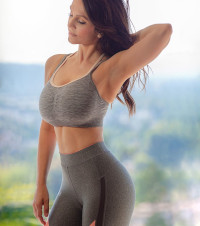 It's pretty rare that we get to see a selfie from this gorgeous, busty queen, but here we go!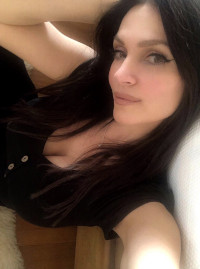 Denise looks good wearing anyting (or nothing!), and in any color. But she seems to look particularly delicious wearing white: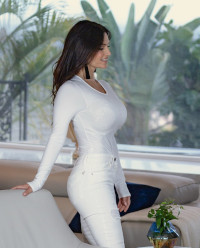 Regardless of how regal she looks or what type of setting she is in, Denise can never seem to hide those curves! She is a busty lady with a tiny waist and curvy hips...