Denise's Blanket video is a high-definition version of boobs central. Anybody in their right mind would want to see Denise topless and rolling around on a soft fur blanket, and she grants us this wish.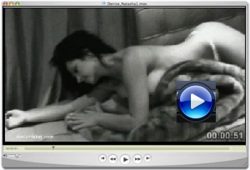 It's not easy to keep boobs like that under wraps, and there are a number of "oops" molments where we have plenty to look at. The thought of her bare nipples rubbing sensuously against the furry blanket is exciting and erotic.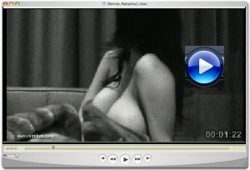 She is wearing a little white pair of panties through part of the movie, and the fact that it is shot in a unique black and white style of cinematography means the satin fabric stands out clearly against her tanned, healthy skin.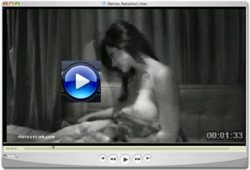 Towards the end of the video, she is on her back with the fur blanket draped between her legs staring up at the camera with a grin on her face that is both sweet and wicked at the same time. Where is her other hand? Is it under the blanket? Did she take her panties off? Maybe you should find out for yourself...